1. A Small Home Requires a Smaller Lot
With many homeowners looking to move away from the suburbs and into more urban, walkable neighborhoods, a small modern house plan can be accommodated on a narrow city lot. As a result, modern house plans for narrow lots are becoming increasingly popular.
Often, opportunities to build a new home in an established neighborhood means removing an existing home from the property. The lot may then be subdivided into two narrow lots, often only 20 -25 feet wide. Or the existing lot itself may already be on the small side, as many post-war homes were already quite compact with small properties to match.
These smaller lots also mean a lower cost of property ownership for first-time homebuyers and move-up homebuyers, compared to those purchasing a larger inner-city lot who prefer the benefits of an urban lifestyle. .
While the smallest house plan would be a single story modern house plan, many homeowners prefer to build modern house plans for a narrow lot with two or even three stories. A three story modern house plan or two story modern house plan designed for a narrow lot offers the same benefits as a small single story modern house plan in terms of overall footprint, with more square footage.


2. A Small Modern House Plan Costs Less to Build
Typically, builders price new home construction on a per square foot basis. Simply put, a small home costs less money to construct than a larger one of equal quality.
Less materials are required to build a small modern house plan design than a large house plan. Less labor is also required to build a small home, thereby bringing the cost to build down even further.
With these savings, you can look to upgrade certain features of your home, such as choosing larger high-quality windows, luxury hardwood or stone flooring, or splurging on landscaping for your small city lot.

Pro Tip: Ensuring adequate natural light is one of the most important things to consider when building a small house. Large windows will not only make your small modern home feel larger, but ample access to natural light will make your home more comfortable and inviting year-round.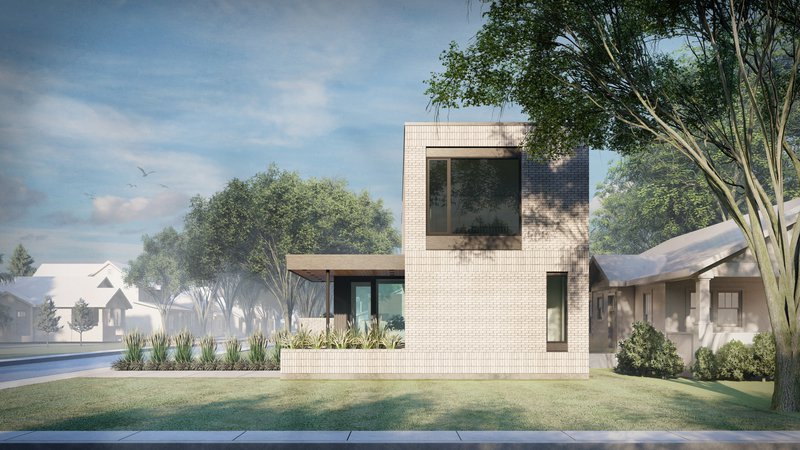 3. A Small House Costs Less to Live In
A small house is less expensive to live in than a larger home.
Small homes typically enjoy lower maintenance costs than larger homes, as there are less materials to maintain, repair, and replace over the lifetime of your home. Not only does a lower maintenance home save you money, but it also means more free time to enjoy hobbies and time with friends and family.
Small homes also cost less to heat in the winter and cool in the summer, resulting in lower utility bills.


4. A Small House Plan is Perfect for Minimalists
It's a fact – humans tend to fill the space that they have. What do we fill it with? Stuff!
As many people become more mindful of their consumption patterns and look to downsize what they already own, a small modern home becomes more and more appealing for those looking to live a more minimalist lifestyle.
Owning a small home also tends to make folks more mindful of what they purchase, before they purchase it. As an owner of a small modern house , I can vouch for the fact that I think twice about many purchases because I want to be sure that I truly want or need an item before making room for it in my closet or cupboards.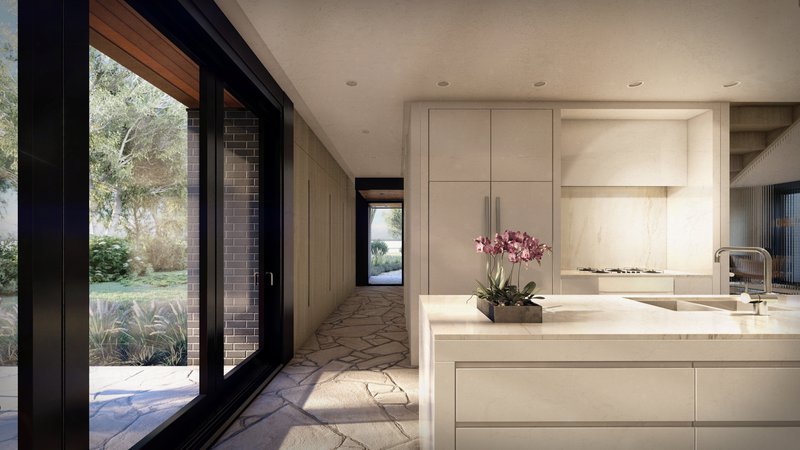 5. A Small House is Better for the Environment
Because a small house plan takes less labor and materials to construct and takes less energy to heat or cool, these houses are kinder to mother nature than large homes typically are.
Because of the lower energy requirements for your small modern home, it may be cost effective to install other systems that improve your energy efficiency even more! If an environmentally friendly home or reducing your carbon footprint are important to you, investigate solar hot water heating, heat recovery systems, or solar power options for your small modern house . At this time, you may even find government programs that help you significantly offset the cost for these options.
Because owning a small home may also change consumption patterns and lead to fewer unnecessary purchases, owning a small home may also help the environment by reducing consumption of material goods.


Modern House Plan Designs Are Becoming Increasingly Popular
With so many great reasons to choose a small modern home, it is no wonder that small modern house plan designs are becoming increasingly popular. At My Modern Home, we see this trend continuing and have created several home plans perfect for narrow lots, along with other small modern house plans for those looking to take advantage of the other benefits that small modern houses have to offer.