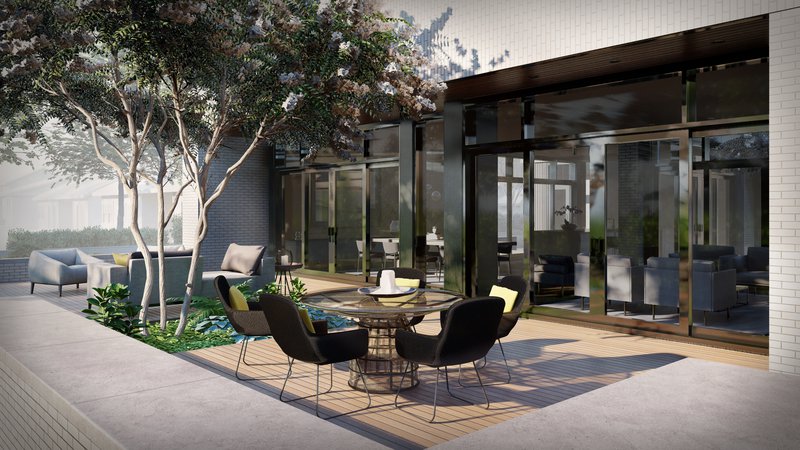 Modern Back-Yard Landscaping
In recent years, backyard landscaping has undergone a fascinating transformation – evolving into a multifaceted art form that combines aesthetics, functionality, and sustainability.
Modern back-yard landscaping design has moved beyond simple flowerbeds and manicured lawns to become about immersive outdoor living spaces that ideally merge indoor and outdoor environments. Today's modern backyard landscaping emphasizes the creation of functional outdoor living spaces that serve as extensions of the home. Patios, decks, and terraces are carefully designed to accommodate various activities, from lounging and dining to entertaining guests.
From sleek, minimalist modern landscape design to eco-friendly features, today's backyard landscapes offer endless possibilities for creating an oasis of relaxation and entertainment right in your own backyard.

Seamless Indoor-Outdoor Connection
Create a fluid transition between your indoor and outdoor spaces by extending your interior design aesthetic to the backyard. Incorporate large glass doors, open-air rooms, and outdoor living areas that blend harmoniously with the surrounding landscape. For example, install floor-to-ceiling sliding glass doors that open up your living room to a spacious patio, creating a seamless flow between the indoors and outdoors.

Outdoor Entertainment Zone
Design a functional and inviting area for entertaining guests. Consider installing a sleek pergola or a shaded deck where you can place comfortable outdoor furniture and a dining area. For a modern look, choose outdoor furniture with clean lines, such as a teak dining table accompanied by sleek aluminum chairs with weather-resistant cushions. Hang string lights overhead to create a cozy ambiance.

Tranquil Retreat
Craft a serene oasis by incorporating elements such as a soothing water feature, a meditation corner, or a secluded seating nook surrounded by lush vegetation. Use natural materials like stone or wood for a calming atmosphere. For example, create a meditation corner with a zen garden featuring raked gravel, smooth river stones, and a simple wooden bench or a comfortable meditation cushion.

Fire and Water
Combine the mesmerizing elements of fire and water in your backyard. Install a modern fireplace or a fire table as a focal point, accompanied by a sleek pool, a tranquil pond, or a reflective water feature to add an element of tranquility. For a contemporary touch, consider a linear fire table with a minimalist design, surrounded by a seating area with low-profile chairs and a sleek concrete ledge.

Functional Landscaping Elements
Modern backyard landscaping often integrates functional elements that serve dual purposes. Retaining walls can be transformed into a seating area, while pergolas or trellises can provide sade and privacy while supporting climbing plants. Fire tables, fire pits, and outdoor fireplaces provide a focal point for design but also extend the usability of the backyard during cooler seasons – allowing for cozy gatherings.

High-Tech innovations
Technological advancements have found their way into modern backyard landscaping, enhancing convenience and entertainment options. Outdoor entertainment systems, weatherproof televisions and wireless speakers make it possible to enjoy movies and music in the open air. Smart irrigation systems use weather data and soil moisture sensors to optimize water usage – which is great news for your garden, your pocketbook, and the environment.


Pro-Tip: Work with your designer to select materials that can be used both indoors and outdoors to create a seamless transition between your indoor and outdoor living spaces. For example, stone flooring that can be used in your interior and on your patio space will create a seamless transition. Designing a stone or wood wall that extends beyond your interior wall to the outdoor spaces of your yard can be visually stunning, and also make your interior space appear to extend into the outdoor space beyond – merging the interior and exterior spaces of your home.