Our homes are both the center stage and the staging ground for our lives.
When we aren't at work, or running from activity to activity, home is where we find ourselves.
When a busy day comes to an end, our homes are the place that we return to for a recharge and reset to prepare for the next busy day ahead.
Our home is also the place that we connect to those most important people in our lives – family and friends.
More and more often, our homes are also our workplaces – be it temporary, permanent, or on the hybrid model which many companies, large and small, are exploring today.
With the task of supporting such a broad and important range of needs, how can we ensure that our homes support what we want and what we need today? While the specifics will be personal to you and your family, in this article we have outlined the top considerations for modern homes today.


1.
Homes Today Must Accommodate our Changing Needs
One thing is certain – life is never static.
Between changing seasons, changing hobbies, changing jobs and changing lifestyles we humans are ever-evolving individuals.
While one way to have a home that accommodates these changes is to move every 2-3 years, at My Modern Home we believe that a great home design should accommodate life's changes and stages – avoiding the need for frequent moves and allowing us to live in and love our homes for the long term.
This strategy has several advantages, including:
- Reduced disruption and cost associated with moving;
- A better return on investment;
- Investing in a more personalized design and higher-end products will make more sense; and
- Higher resale value for your home if you do eventually move.
The best way that homes today can accommodate our changing needs is by taking advantage of the principles of flexible home design.
The concept of "designing a flexible house plan" isn't easily defined, in part because it can be achieved in so many ways, including flexible living spaces and flexible floor plans.
A flexible home design is one which allows for a broader spectrum of use for each of its spaces, and one which considers how spaces relate to each other to maximize their potential.
Pro-Tip: My Modern Home designs for that! All of our pre-designed modern home plans incorporate the principles of flexible home design. Check them out!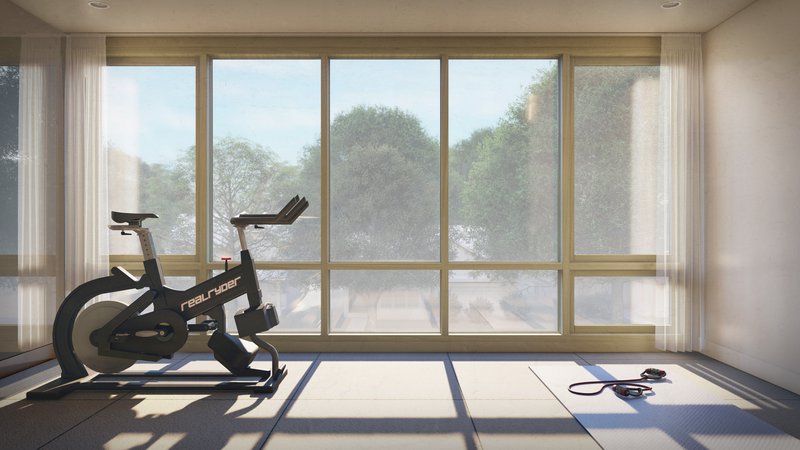 2.
Homes that Promote a Healthy Lifestyle
A home that promotes a healthy lifestyle is one that promotes physical, mental, and spiritual well-being.
While how to best accomplish these aspects of health is personal to each of us, some common ways that our homes today can help us achieve a healthier lifestyle include:

Ensuring access to natural light – incorporating large windows or courtyards will give you access to natural light. Natural light helps boost vitamin D production and is associated with better psychological well-being.
Creating a healthy kitchen – even a small kitchen with an efficient design will help you cook and eat more at home, which has been linked with healthier eating habits.
Support physical wellness – for some this may mean incorporating a large home gym. For others, it may mean a dedicated space for practicing mindfulness, yoga, or meditation.
Creating healthy sleep – a home design that considerately separates public and private spaces in the home reduces noise in bedrooms to support better sleep. A smart design will also consider the sun's daily and seasonal patterns to help you sleep and wake closer to your natural circadian rhythm.
Safer Building Materials - Improve air quality by using low VOC paints, adhesives and sealants in your home's construction. Also try to use products free from formaldehydes, which can be sourced by using natural, plant-based building materials.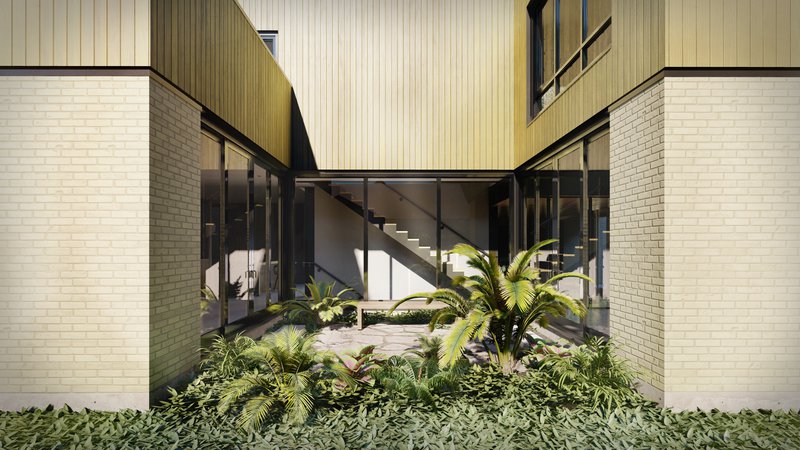 3.
Consider Sustainability
Homes today must consider sustainability in both their design and construction. Aspects of design and construction that can help us build more sustainable homes (with no need to sacrifice beauty or functionality) include:

Energy Efficient Construction: Homes today can be constructed incorporating energy efficient building materials to reduce energy consumption. Consider building materials such as windows that incorporate thermal breaks and insulating glazing units, and high-quality insulation to increase your home's sustainability.
Energy Efficient Design: In addition to construction material considerations, homes today can be designed to intrinsically require less energy. Courtyard homes, for example, use passive means to expel unwanted heat and the building form itself can shade internal windows further reducing solar heat gain.
Sustainable Building Materials: Consider using sustainable building material in your home's construction. Many more options are available on the market for homes today, including building materials made from soy, hemp insulation, and bamboo interior design elements.
Energy Efficient Fixtures and Fittings: LED lightbulbs, low-flow water fixtures, smart home heating and cooling systems, and duel flush toilets can all help homes today decrease water and energy consumption (and your utility bills!) and increase over-all sustainability.
Green Energy Sources: More and more homes today are designed and constructed to use green energy sources. Solar electrical systems and heat pumps are two common sources for green energy that can be incorporated into your home's design. Many homes today are also being constructed ready to support the use of EV's (electric vehicles).

4.
Access to an Outdoor Space
Access to an outdoor space is a must for homes today. Study after study reveals that staying close to nature improves physical, mental, and spiritual well-being, and so our homes should support this aspect of personal health.
If you have the luxury of space, creating comfortable outdoor rooms in your yard such as outdoor living and dining areas create great opportunities to spend time connecting to nature. Outdoor living rooms and dining areas, and even outdoor kitchens, can help us to spend more time outdoors.
While smaller urban lots can make it challenging to have a large outdoor space, even the smallest homes can create meaningful connections to the outdoors. Privacy can be achieved using landscaping strategies (such as trees, bushes, and screens) or design strategies such as courtyard home designs.
The outdoors can also be "accessed" from interior spaces by using large or floor to ceiling windows that are strategically placed to take advantage of the best views from your home. Remember that you can create a great view with smart landscaping design if your lot doesn't offer a great view naturally.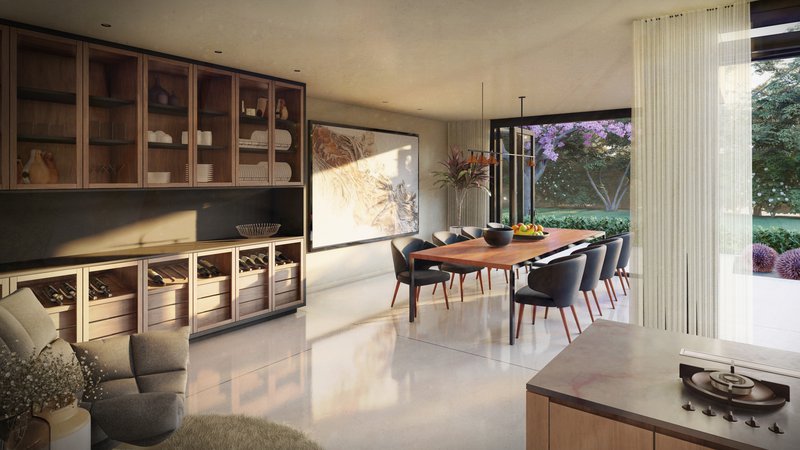 5.
Functional Floor Plan
This may sound obvious, but you would be surprised how many homes today are designed with inefficient and ineffective floor plans! Too-small rooms, lack of consideration for the relationship between rooms, and failure to consider the separation between "zones" in the home can all lead to less-than-optimal floor plan designs.
The best modern homes today ensure functional floor plans by providing a strong spatial and organizational strategy. They take full advantage of all a home's square footage to the utmost. Rooms and hallways that flow into each other, creating houses that surprisingly feel larger than many much bigger homes constructed today.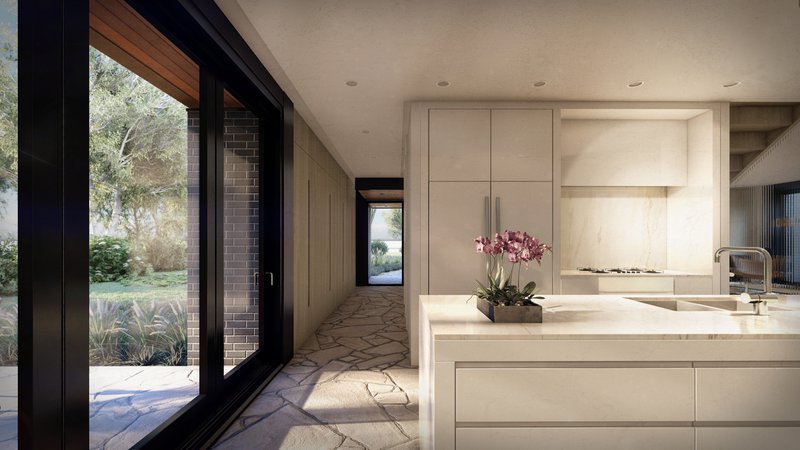 6.
Smart Storage Spaces
One thing seems to be true – no one has ever wished their home was designed with less storage!
While part of the challenge with sufficient storage is that humans seem to fill whatever space we have with stuff, homes today can sometimes be designed without sufficient storage, or without "smart" storage.
How can homes today be designed with smart storage?
Ideally, smart storage means storage that takes advantage of otherwise "dead" spaces in your home. Including storage spaces under stairs may be obvious but look for opportunities to incorporate storage in hallways and use built-in millwork to make often-used items more accessible while still maintaining a beautiful interior décor.
Smart storage should also specifically support your lifestyle. If you are an active cyclist or skier, for example, you have different storage needs fthan an avid painter because your "equipment" looks much different and requires different storage solutions. Taking your specific needs into account in your home's design will save years of headaches and frustration.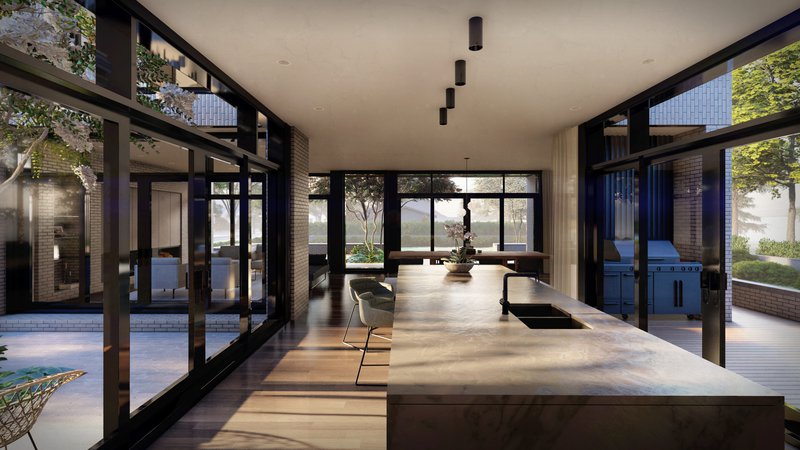 7.
A Great Kitchen
This author must admit to a bit of bias for this recommendation. I love to cook and also have fond memories of sitting up to gramma's counter.
Despite the bias, a great kitchen is still a key consideration for homes today. Not only are kitchens a place for food prep and storage, they also often serve as a place to entertain and as a central gathering place for the family.
Even if you never cook, and prefer to entertain in other rooms of your home, a great kitchen will add to the resale value of your home.
A great kitchen includes the following considerations:

Create a 'work triangle' (between your refrigerator, sink, and cook top), provide adequate storage, and ensure a sizeable clear surface for food preparation.
Promote a bright, open, and visually uncluttered work space;
Minimize or eliminate upper cabinets in the open areas of the kitchen to promote visual transparency;
Create connection to the outdoors by including large windows or, if possible, connection to outdoor dining or cooking spaces;
Make it is easy to access and move around in the kitchen. Plan for easy access to the garage or entrance and if space allows provide for more than one "work zone" to avoid bumping elbows (or knocking over wine glasses) while cooking.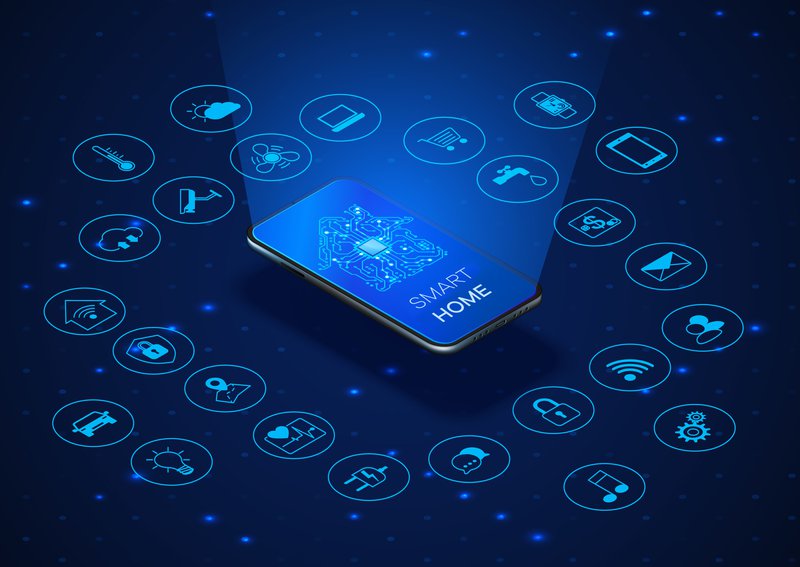 8.
Smart Technology
Homes today simply must make smart home technology part of the planning and design of their home.
Not only can smart technology be used to reduce energy consumption, but these technologies can also be used to improve home safety and security, and offer opportunities to make life more convenient.
However, what is considered "smart" today will undoubtably be considered outdated before you know it. With this in mind, approach smart home devices, appliances and other technologies with caution, and design them in a way that allows for easy updates in the future.



We do that!
We have to admit, the list of "musts" set out in this article may seem a bit daunting to a would-be-homeowner. While it's true that the list is long, planning for success upfront will allow you to love your home for years or decades to come.
And if it all feels a bit overwhelming, don't despair. Design professionals can help you achieve all of the items we've outlined here.
My Modern Home's team of architects plans for all of the above recommendations in our pre-designed home plans. Browse our plans to see if one might be a fit for you, or reach out to our team for a free consultation to see if we can help you with your new home.