3. Long or Narrow Hallways and Corridors
Long or Narrow hallways and corridors make an otherwise spacious and beautiful home feel dark, cramped, and outdated.
From a practical perspective, they also make circulation in your home more difficult and certainly restrict the size of furniture that you can purchase for your home (especially in bedrooms, which must normally be accessed by your hallways and corridors).
Rather than thinking of hallways and corridors as just "taking up room" from other spaces in your home, consider them as connections between spaces and zones or even as rooms in and of themselves.
Instead of building a long, narrow hallway to your bedrooms, plan for a wider circulation space. Making the hallways and corridors in your home just a little larger can also allow them to accommodate art, hall tables, or even built-in furniture pieces that create additional storage for your home.
In particular, in a small house plan or a house plan for a narrow lot, take advantage of these spaces to accommodate functional uses, such as linen closets, broom closets and pantries, or even by creating "rooms" for amenities that don't need privacy. For example, you could choose to have a home office in a corridor space if you don't work from home regularly, rather than using a dedicated room in your home for this purpose.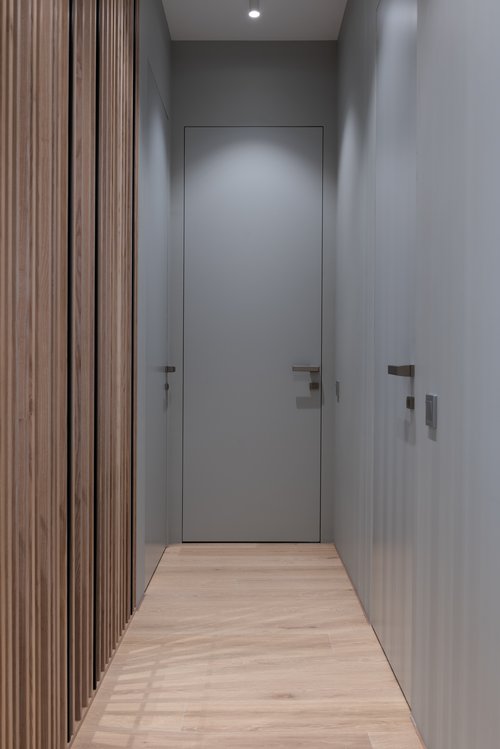 4. Rooms That Don't Function as Intended
Sometimes, a space doesn't function well because it's too small for its intended purpose. At other times, a space doesn't function well because the layout doesn't work or because the room doesn't accommodate its intended purpose.
Some home layout mistakes that we have seen include kitchens without sufficient work surfaces, inaccessible furnace or utility rooms, and dining rooms that don't leave enough room for guests to pull chairs out from the table!
Even in a floor plan for a small home, these mistakes can be avoided through good home design.
For example, a small kitchen can function well provided that the kitchen layout and plan are well developed. The key aspects for efficient kitchen design include creating a 'work triangle' (between your refrigerator, sink, and cook top), providing adequate storage, and ensuring (when possible) a sizeable clear surface for food preparation. When possible, provide more than one access point in and out of the kitchen, and provide for more than one "work zone" so that working together in the kitchen can be comfortable and fun.
5. Bad Main Entrances
Your main entrance is intended to welcome guests to your home. A bad or poorly planned front entrance ruins curb appeal, makes a a bad first impression to guests approaching your home, and is among the more common floor plan mistakes!
Common issues you may see include a main or front entrance that is dark and poorly lit, too small to accommodate guests coming into the house comfortably, and entrances that are not clearly defined as front entrances – almost as though you need a map to figure out where to enter the home!
Another less common problem are homes that appear to have no entrance at all! In these homes, there may be no sidewalk to the front of the home, or you can only enter through the garage, for example. We have even seen a bad floor plan example in a home where the only entrance is through the laundry room!
A good front entrance can truly make a statement and be a key focal point of your home's design. Your front entrance is part of both the exterior and interior elements of your home and should be clearly defined as you approach the front of your home.
The main entrance should also be a defined space within the home, rather than feeling as though guests enter directly into a room of the home, such as a living room or kitchen.
Functionally, a front entrance should provide sufficient space for people to stand and remove coats and jackets as they enter your home, room to greet guests, and storage for guests coats and bags. You may wish to consider a separate coat room off your front entrance if you also plan to use this entrance for yourself and your family, rather than entering through a back or side door, as a coat closet is often not large enough to accommodate everyone's gear.
Ideally, a front entrance also has ample natural light during the day and is well lit at night. Even a front entrance near a busy street can still be private while incorporating large windows by inputting a forecourt into its design.
6. Poor Planning of Public and Private Zones
Certain rooms in your home can be considered "private", whereas others are "public". For example, bedrooms are private spaces in your home, whereas public spaces are considered those areas you would host guests, such as your living room, dining room, and possibly home office.
When the division between public and private zones are poorly planned, or co-mingled, your home is less comfortable for you and your family and less inviting to guests. For example, bedrooms or home offices next to loud rooms or areas in your home (like the living room and kitchen) make these rooms less comfortable and less enjoyable to spend time in. Guests also generally prefer not to pass through bedroom areas or laundry rooms, for example, to access a washroom.
Avoid this home layout mistake by dividing your home into public and private zones and creating a neutral transition area between these two zones. A circulation area adjacent to a public room (such as your living room or home office) makes a good transition zone between these to parts of your home.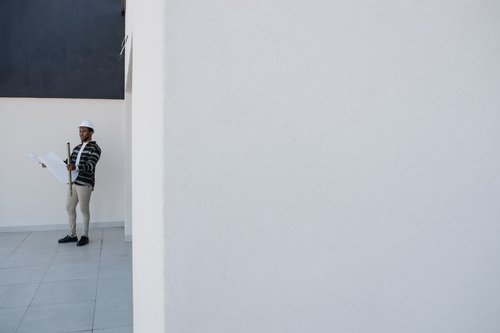 7. Spatial Flow
Poorly considered spatial flow - that is, the movement between spaces in your home as part of your daily routines – makes day to day tasks a struggle and can lead to clutter, congested areas, and general inconvenience for you and your family.
A great floor plan will make your day-to-day tasks easier and should make moving through your home feel as though it has a natural flow and rhythm of your daily patterns.
For example, no one wants to lug groceries a long distance from the entrance to the kitchen. Instead, design your home to ensure that there is an entrance (ideally near where you park your vehicle) to the kitchen or butler's pantry.
Rather than locating your laundry room in a dark corner of the basement, consider placing your laundry room on your main or second floor, near the bedrooms (this is where most laundry is generated anyway!). We have also recently designed homes for clients which include a separate laundry suite in the walk-in closet of the main bedroom, as well as another laundry room for general household use. If you've got young kids or teenagers at home, this may sound like a dream come true!
Similar to considerations related to planning public and private zones appropriately, plan rooms that work together adjacent to each other, and avoid barriers (such as stairs or long hallways) between these rooms. For example, it makes sense to have your dining room adjacent to your kitchen (even if you don't choose an open floor plan) so you can easily move food from the kitchen to the dining area. Stairs could spell disaster here!
Floor Plan Tips
---
While we've outlined a number of common floor plan mistakes in this article, and given some bad floor plan examples, we hope the real take-away for readers of this article will be the strategies we've outlined above to help you pick a good floor plan!