Open floor plans, sometimes referred to as an "open-plan design" or an "open concept floor plan" are a trademark feature of modern home design. These homes are designed with minimal barriers between living areas, creating open, fluid living spaces. Open floor plans offer homeowners with many advantages that enhance day to day living. Read on to find out 8 reasons to pick an open floor plan for your home design.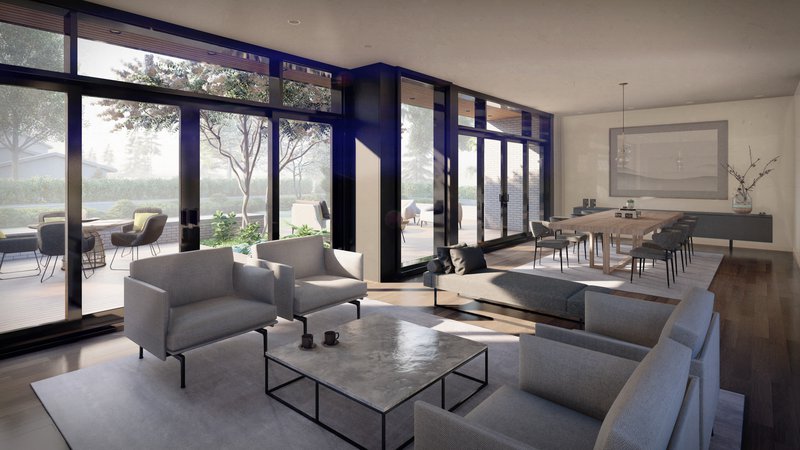 1.
Open Floor Plans are Efficient Floor Plans
While suburban and rural homes can also enjoy the efficiency of space that comes with an open floor plan, urban homes in particular benefit from an open concept floor plan. As city lots, particularly inner-city lots, become smaller over time, the footprint of urban homes has had to shrink as well. An open floor plan makes a smaller home feel larger than its overall square footage would suggest.
Removing interior walls creates the illusion that rooms are larger than they actually are. Rooms benefit from the fluidity of spaces between functional zones. This is one reason why a smaller home plan works so well with an open concept floor plan.

Pro tip: Pairing an open concept floor plan with large windows is an effective way to enhance the impact that the removal of visual barriers has on a smaller home.

Not only do spaces look larger, they function larger as well. In place of walls, you now have a "neutral" zone that can be used flexibly by both adjacent rooms. For example, you can easily extend the dining room for a big holiday gathering by moving around a few pieces of furniture in the adjacent living room. Walls don't move quite as easily as your sofa!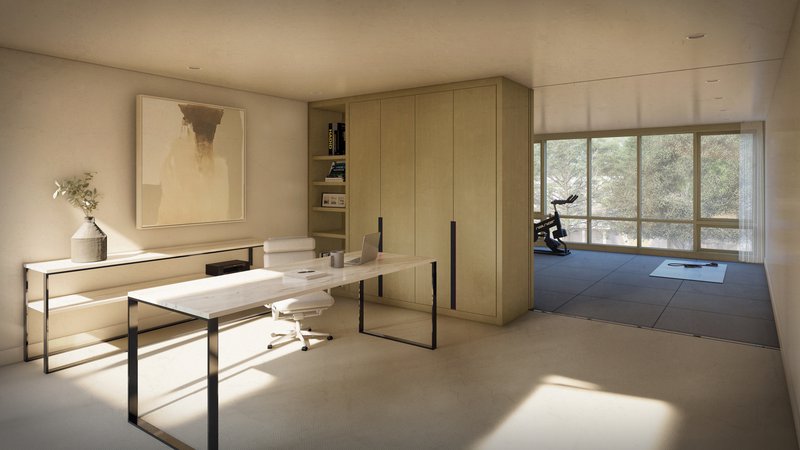 2.
Flexibility
At My Modern Home, we are big believers in flexible home design. Incorporating flexibility into your home plan will allow your home to serve you better, not just day to day, but for years longer as well.
An open concept floor plan is one of the key strategies used to achieve flexibility in modern home plans. Removing walls between public spaces in your home – for example, forgoing a formal dining room in favor of a connected living/dining area, allows you to adjust the size of each room based on your personal needs and preferences. You may do so for particular events, such as large Sunday brunch, or a holiday cocktail party, but over various stages of life as well.
A modern open floor plan also allows spaces to be used more flexibly without modification. While it is difficult to oversee kids doing homework in a formal dining room while you prepare meals in a traditional, closed-in kitchen, dining and kitchen areas are often adjacent and open to one-another in an open floor plan design, easily transforming your dining table into a homework space for your kids.
A flexible, open concept house also allows homeowners to adjust the use of spaces in their home over time. In my home, the recent addition of a piano led to the creation of a whole new "room" between our living and dining spaces – the perfect spot for the instrument and somewhere we can easily oversee piano practice. A formal dining room and living room would not have allowed us this type of flexible use of space in our home.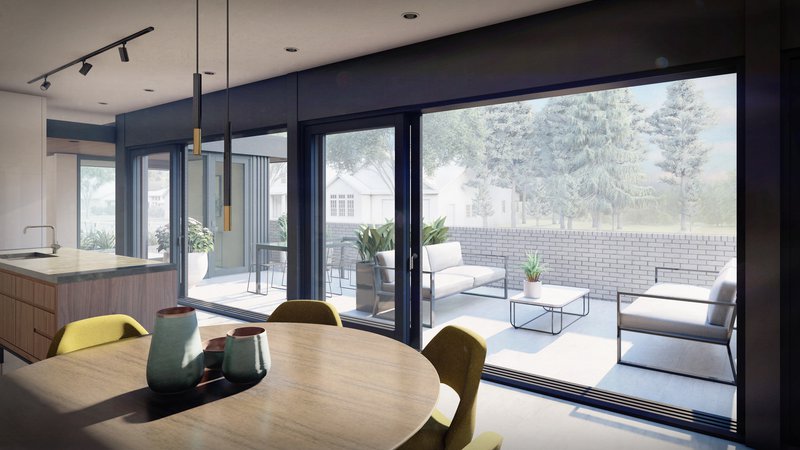 3.
Natural Light and Great Views
Removing walls between interior rooms allows natural light to penetrate all the way through your floor plan.
Not only does natural light make spaces feel brighter and larger, but natural light can also help you save on electricity bills, provide better lighting for day-to-day tasks, and has been proven to improve mood and even productivity!
Pro Tip: When setting the budget for your home, prioritize elements that cannot easily be upgraded in the future. We recommend prioritizing large, high-quality windows over finishing elements like lighting which are easily upgraded down the road.
4.
Perfect Plans for Entertaining
Not only does an open floor plan design allow for flexible configuration of furniture and use of rooms, which creates great opportunities for entertaining, an open floor plan also allows guests to move fluidly from space to space, creating more opportunities to mix and mingle.
For example, removing the chairs from a dining room table creates a large buffet perfect for your next large social gathering.
During family gatherings, an open-concept floor plan creates the perfect opportunity to connect with family as some gather in the kitchen to prepare food, while others enjoy activities like board games or socializing in the living room. No one is left out!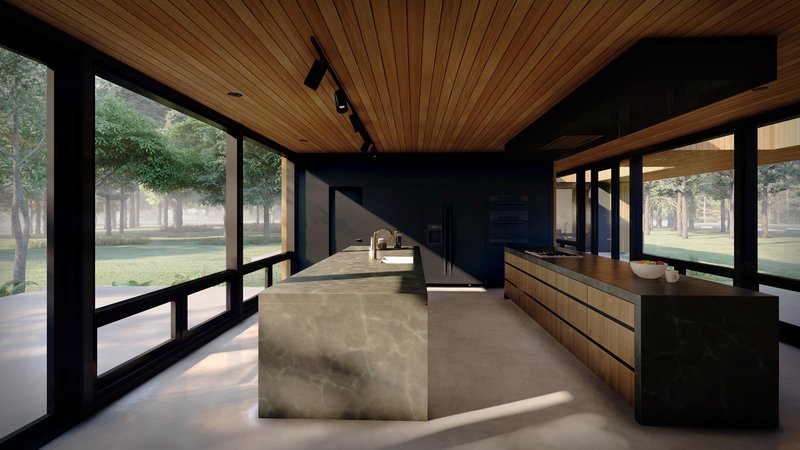 5.
Age-In-Place Design
If you are interested in building a forever home, we recommend considering a design that will allow you to live comfortably in your own home in your golden years.
While some key design considerations for an age-in-place home include a main floor master bedroom and laundry, an open floor plan lends itself well to an inherently barrier-free design which can be important for the longevity of your home. If you require a mobility aid such as a wheelchair or walker in your later years, an open floor plan will have fewer doorways which can often create barriers for these devices.
An open concept house also often has only one level on each story in order to take advantage of the flexible or neutral spaces between living areas. If you are interested in aging-in-place, we recommend avoiding design features such as a sunken living room to minimize stairs, thus making your home safer for folks with limited mobility.