How to Build Flexibility into your Home Design
---
Of course, we all want a home with flexible living spaces and rooms that make our lives more enjoyable every day, and that function well through all stages of life. That's obvious. What may be less obvious is how to achieve a home that offers these advantages.
At My Modern Home, we create flexible house plans by carefully implementing design considerations that provide for flexibility. Some of these include:

1. Make All Your Spaces Great!
One of the best ways to maximize the space in your home is to ensure that every room in the house is a place that you want to spend time. Doing so will avoid "wasted space" and means that you will find yourself using various rooms for more than one function daily, but also for more functions across time. This is what we try to do when we design flexible house plans.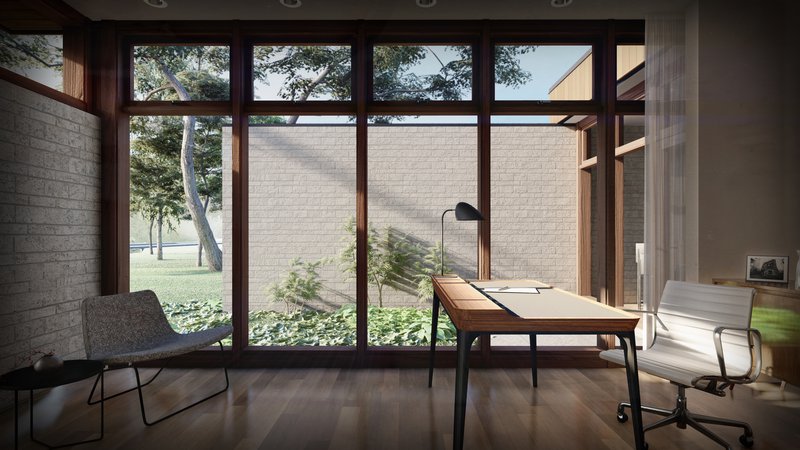 For example, a space that is a great home office today could function as a playroom, main floor bedroom, or fitness room in years to come--in other words: flexible living space. In fact, a large, well lit home office can also make a lovely spare room if you don't have overnight guests on a regular basis by including a well-concealed Murphy bed as part of the room's furnishings.
Ensure that "no room is left behind" by employing the following tips:
Prioritize creating an outdoor space that is connected to a primary living area, such as your kitchen. This will make your home feel larger than the square footage would suggest, as you are more likely to use a well-connected space more frequently.
Consider opportunities that allow secondary spaces, such as home offices or fitness rooms, to likewise connect to (visually or with actual access) to these spaces as well. This connection will make these rooms feel more like primary rather than secondary spaces, making them more enjoyable spaces to be in, and ones that you can then use for a greater variety of functions. Well-designed living spaces, whether primary or secondary, can make a world of difference.
Even small, urban lots can enjoy connection to outdoor spaces. Courtyard plans are a great option for an urban lifestyle, as they offer privacy in your outdoor space and (as noted above) allow for more windows(and daylight) despite bylaws which often restrict the size and number of windows on urban lots.

2. Ensure Your Rooms Accommodate Different Functions
As we touched on above, when designing your rooms, consider the minimum size that you need for a room to perform a variety of functions. We recommend sizing secondary rooms (such as home offices, craft rooms, music rooms, etc.) so they could serve as a bedroom. Generally, 10 x 10 feet is recommended for a minimum size.
Including windows in all such secondary rooms is also important. As we've touched on above, access to daylight is a key element to making a room more pleasant to spend time in. It also provides an emergency exit, which is required for bedrooms in many jurisdictions.
As we discuss below, also consider the proximity of such rooms to full washrooms. If you are able to accommodate a full washroom in proximity to secondary rooms, they can serve more purposes in the future. For example, a full washroom on the main floor allows a home office to serve as a spare bedroom, or a live-in caregivers room. Should you experience mobility issues due to injury or aging, a room that can be transformed into a main floor bedroom with proximity to a full washroom will also allow you to stay in your home as you recover, or to age in place rather than moving to a care facility.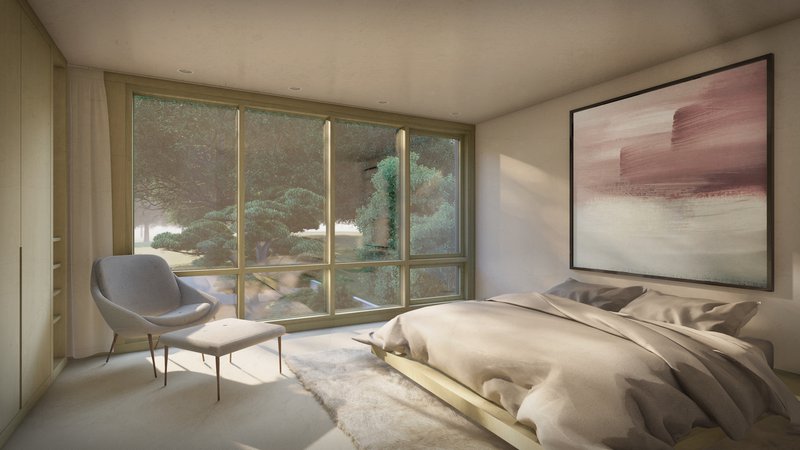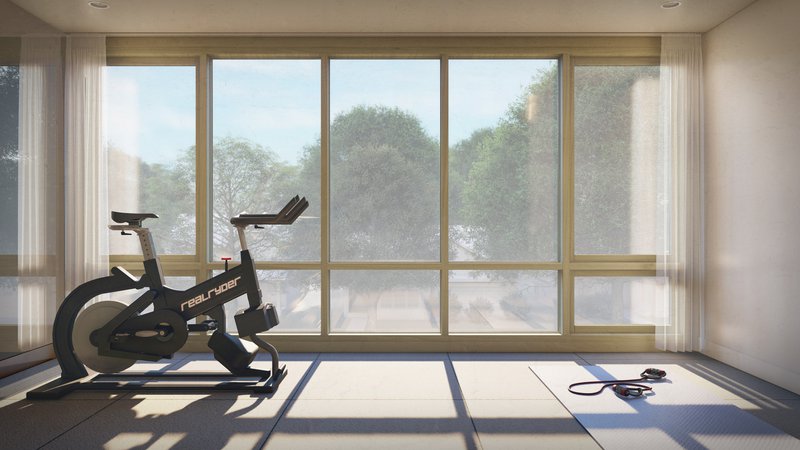 3. Plan for success – Private and Public Zones
At My Modern Home when we design flexible house plans, we divide spaces in the home into two zones – the public and private zones of your home. Public zones generally include areas such as your dining room, living room, powder room and front entrance – areas where you would welcome company. In an open concept home, the kitchen is also usually in the public zone. The private zone would include bedrooms, bathrooms, and utility spaces such as laundry rooms and sometimes includes the family room and home office.
When designing your flexible house plan, consider which spaces you want to feel private, and which you want to feel more public and welcoming to guests. This is a personal choice – some people want to hide their messy kitchen, and others like to visit with guests while they cook. It is also a practical choice – if your home office will double as a spare room, you will likely want this space to feel part of the private zone, whereas if you welcome customers or clients into your home office you will likely wish it to be part of the public zone.
Once you have planned your private and flexible living spaces, consider how you will connect public zones together using the tips outlined above. Also consider your transitional spaces to the private zones of your home to create a natural separation between the two.