Every year, more than one million homes are built in the United States and over 200,000 more are built in Canada. This number obviously goes up when the real estate market is booming, and that's exactly what's been happening for quite some time now. Even in times where there is less overall growth in the North American real estate market, certain regions or cities can experience a hot housing market at different times for a number of wide-ranging reasons.
Property is almost always a popular investment, and given the worldwide events of the past year, people think more of spending time in their homes and realizing that a comfortable, beautiful and well-functioning home is a good investment. 
That means that homeowners are looking to build either something new or to renovate what they already have. Either way, it's a big and exciting step, and one that needs to be done right. So, how do you even start? What are the things to consider in a hot real estate market before building a home?


1. Don't Try This At Home
---
One of the first things to consider when you are ready to build or remodel is that a hot real estate market means a lot of busy people in the industry. However, working with skilled professionals will ensure that you are happy with your home once it is complete, and experience fewer delays and mis-steps along the way. That means that you're going to have to commit to pursuing the professionals you want to speak to and work with, as their calendars are likely already packed with work.
Don't get frustrated if you have to chase down builders, designers and other professionals before you get started. That's simply the way it works in a hot real estate market, so be patient and try to be as accommodating as possible when working towards scheduling time for meetings and such.


Pro Tip: Make sure that your key milestones and completion date are set out in your contract(s).


Above all else, don't give in to the temptation of just trying to design your new home yourself. A well-designed home is so much more than four walls and a roof! Consider that there are many options for getting a beautiful house plan pre-designed for you. Designing homes is a highly technical skill that requires years of training, which we've detailed in our blog "Why Hire an Architect". A new home is a huge financial investment, and is also technically complex – engaging the right professionals to handle the intricacies of your home design and construction will protect your investment and ensure you are happy in your new home for years to come.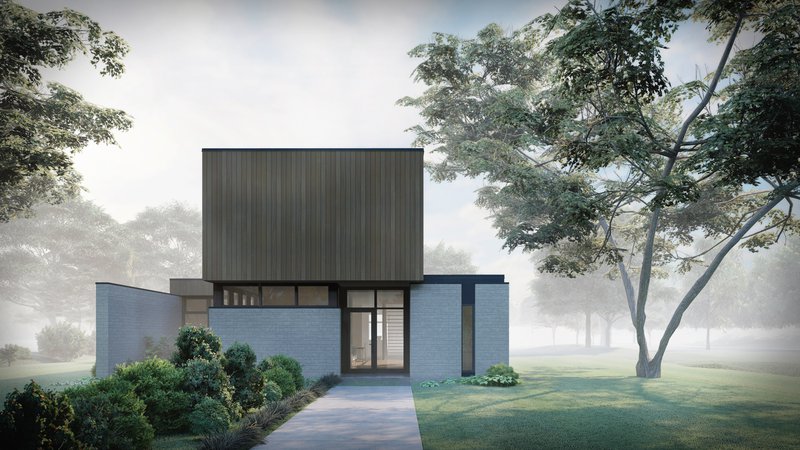 2. Wait For the Right People
---
After you work diligently and patiently to meet with different professionals, you're going to discover different things in terms of their availability. Some may be ready to get to work in a few weeks, while others will need longer to complete existing projects.
Make sure to get this information when interviewing potential construction team members:
Be sure to ask what their current workload is, and when they would have capacity to take on your project.
Be specific – ask which individual designers and trades-persons will be working on your project, and how much experience they have with projects like yours.
Don't be afraid to ask for references.
While the timeline does matter to an extent, you also need to consider the information you've gathered through the interview process, and trust your instincts. If you're convinced that, for instance, Builder A is the best person to run your project, but he/she is going to need 6 weeks to get started, don't hire Builder B, a person who gives you doubts, because they can get started a few weeks earlier. Patience is critical.
Once you have decided on your home design (or designer), builder, and other construction professionals it is important to establish a good working relationship. Be respectful of your team's time and skills, but also don't be afraid to be clear about your expectations. Work with your design team or builder to establish a final completion date for your project, as well as key milestones to track progress along the way.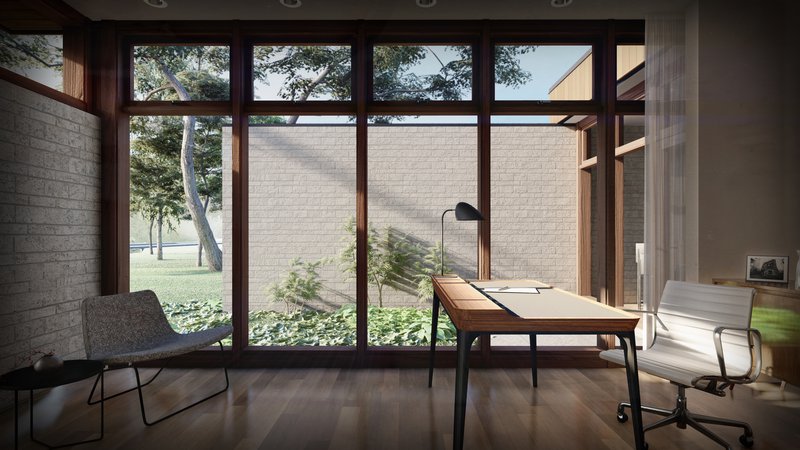 3. Plan for Success
---
The best way to be in control of your project is to be prepared – planning is key! Taking time to plan for different stages of your project at the outset will prevent costly delays down the road.
The most important planning tool is a realistic project schedule. This should reflect the current hot construction market, not what is typical for your area. In order to develop a realistic project schedule, you need to identify key project risks. These will vary from project to project, and area to area but typically include things like: permitting delays, product shortages, long lead time for specialty products, and trade availability. Make sure your builder is proactive in ordering long-lead items to prevent delays at the construction site.

The City Is Also Very Busy
One of the fundamental things to consider is that you're going to become quite familiar with the inner workings of your local city or municipality any time you build a new home. Any type of significant building project (even a retaining wall or garage!) is going to require permits, and permits are only obtained by way of approval from the local government's planning and engineering department.
Building in a hot real estate market means being a savvy citizen is even more important to getting your project completed without undue delays!
A hot real estate market means that you're far from the only one who's building in your area. That is going to mean that it could take some time for your plans to be reviewed and approved, and your plans could come back with requested changes. You can minimize these types of changes by ensuring that your plans align with the permitted uses, size, set-back and other restrictions for your residential zoning. However, the extra time required to work through the system to get variances is likely worthwhile if it means you can build your dream home without compromising on size, design, or other features that are meaningful to you.
There's nothing wrong with being diligent in following up with the city as you move through the permitting and approval process, but avoid becoming frustrated - always remain pleasant and polite when talking with the folks in your local government. They are also experiencing the challenges associated with a hot real estate market and a little courtesy can go a long way to encouraging them to make the extra effort to help you with your paperwork.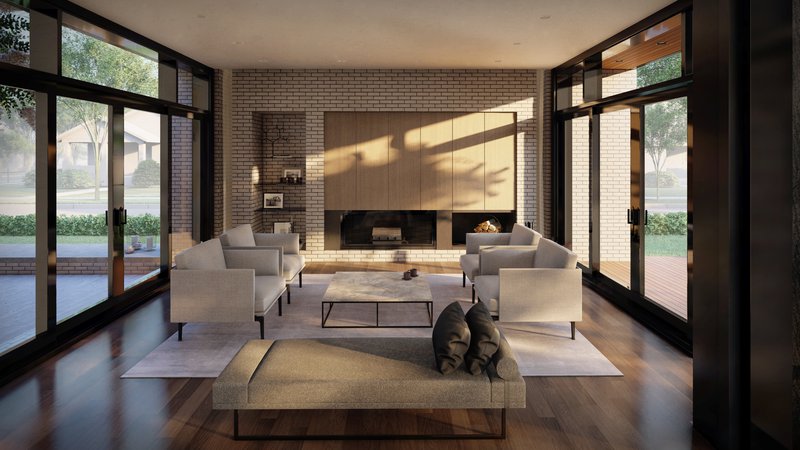 4. Save Time and Money by Choosing a Predesigned Home Plan
---
There are inherent risks and challenges that need to be met when building in a hot real estate market. Designing a custom home also includes an inherent risk – the risk of uncertainty - because you cannot know what your home design will look like until the design is completed. The key takeaway to navigating both of these risk areas is planning ahead and also reducing uncertainty.
One simple way to reduce uncertainty and to make planning ahead easier, especially in a hot housing market, is to purchase a pre-designed home plan. A pre-designed home plan significantly reduces the time it takes to plan your new home – giving you a jump-start in a hot market, and also reduces the risks associated with uncertainty because a quality plan will include the details that builders and tradespeople need to quote your home, and to plan ahead for the construction process.
My Modern Home's offers a curated collection of architect-designed floor plans that can be customized to your specifications by our in-house architects. Our plans offer you confidence that you will love your new home, and provide the clarity that your builder and construction professionals need to plan the delivery of your new home.
We are also here to help you throughout the process – as much or as little as you'd like. Check out our new and beautiful architect-designed home plans, and learn more about our service offerings.