Every year, more than one million homes are built in the United States and over 200,000 more are built in Canada. This number obviously goes up when the real estate market is booming, and that's exactly what's been happening for quite some time now. Even in times where there is less overall growth in the North American real estate market, certain regions or cities can experience a hot housing market at different times for a number of wide-ranging reasons.
Many homeowners are looking to build either something new or to renovate what they already have. Either way, it's a big and exciting step, and one that needs to be done right.
What Does Success Look Like?
While the final project design, finishes and furnishings will vary from project to project, everyone wants their new home or their renovation project to be a success!
What does "success" mean? We believe that success means that the finished product looks the way you want, works the way you want, and is free from construction or other mistakes.
The project (ideally) should come in within your budget range, and within the project schedule that was communicated to you by your builder or general contractor.
So, to ensure a successful outcome, how do you even start? What are the things to consider in a hot real estate market before building a new home or renovating an existing one?


1. Don't Try This At Home
---
When you build a new home or renovate your existing home in a hot real estate market, keep in mind that the professionals you need to help you get to a successful outcome are likely very busy.
However, working with skilled professionals will ensure that you are happy with your home once it is complete, and experience fewer delays and missteps along the way.
This means that you're going to have to commit to pursuing the professionals you want to speak to and work with, as their calendars are likely already packed with work.
Don't get frustrated if you have to chase down builders, designers and other professionals before you get started. That's simply the way it works in a hot real estate market, so be patient and try to be as accommodating as possible when working towards scheduling time for meetings and such.
Expect that your project may not get underway as quickly as you would like. To avoid delays once your project is underway, have your full design and construction team lined up before you begin.


Pro Tip: Make sure that your key milestones and completion date are set out in your contract(s).


Above all else, don't give in to the temptation of just trying to design your new home or your home renovation by yourself.
A well-designed home is so much more than four walls and a roof! Consider that there are many options for getting a beautiful house plan pre-designed for you. Designing homes is a highly technical skill that requires years of training, which we've detailed in our blog "Why Hire an Architect". Home renovations can also be technically complex, with factors such as local bylaws and permits, structural components, and mechanical changes and upgrades to keep in mind.
A new home or a major renovationn is a huge financial investment and is also technically complex – engaging the right professionals to handle the intricacies of your home design and construction will protect your investment and ensure you are happy in your new home for years to come.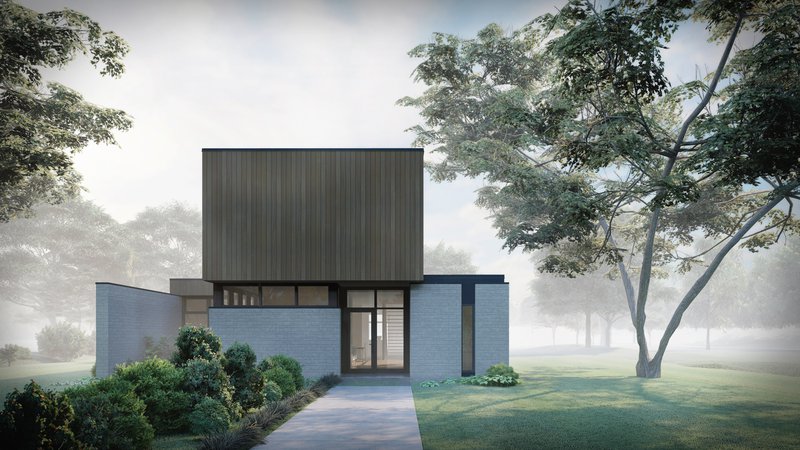 2. Wait For the Right People
---
After you work diligently and patiently to meet with different professionals, you're going to discover different things in terms of their availability. Some may be ready to get to work in a few weeks, while others will need longer to complete existing projects.
Make sure to get this information when interviewing potential construction team members:
Be sure to ask what their current workload is, and when they would have capacity to take on your project.
Be specific – ask which individual designers and trades-persons will be working on your project, and how much experience they have with projects like yours.
Don't be afraid to ask for references.
While the timeline does matter to an extent, you also need to consider the information you've gathered through the interview process, and trust your instincts. If you're convinced that, for instance, Builder A is the best person to run your project, but he/she is going to need 6 weeks to get started, don't hire Builder B, a person who gives you doubts, because they can get started a few weeks earlier. Patience is critical.
Once you have decided on your home design (or designer), builder, and other construction professionals it is important to establish a good working relationship. Be respectful of your team's time and skills, but also don't be afraid to be clear about your expectations. Work with your design team or builder to establish a final completion date for your project, as well as key milestones to track progress along the way.