If you are thinking about building or buying a new home, you are probably weighing all of your options carefully, and there are so many options to consider – not least amongst your choices will be the style of home you decide to build.
Traditional, modern and contemporary style homes (and each of their sub-categories) have their advantages, in this article we will focus on a few of the many benefits that modern house plans offer. We think you'll definitely want to seriously consider modern houses as part of your house-hunting journey!
Exterior of a modern home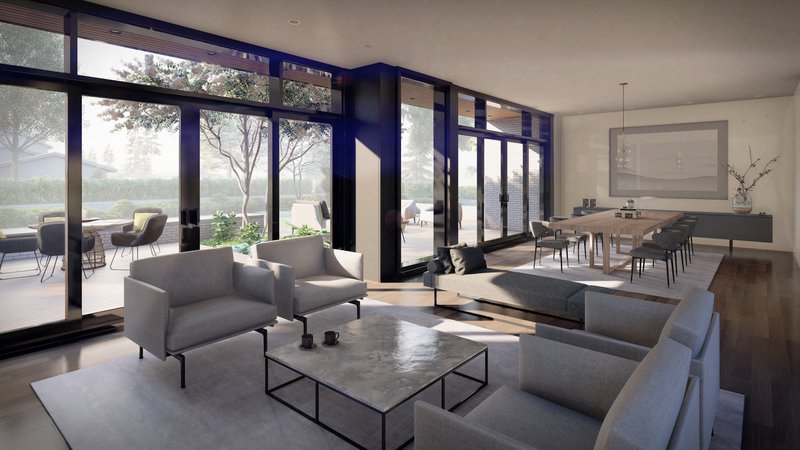 1.
Ample Natural Light
As famous modernist architect, Louis Kahn, said - A room is not a room without natural light.


Modern houses typically feature expansive, floor-to-ceiling windows. While the extensive use of glass can sometimes appear forced in traditional style homes, large windows throughout the home suits modern house plans perfectly.

As a result, modern houses benefit from ample natural light that penetrates deep into the modern house plan.

Ample natural light is not only beautiful, but also provides a number of benefits to the residents of modern house plans including:


health benefits such as improved vitamin D production and healthier sleep patterns;
reduced energy consumption due to less reliance on electric lighting;
makes performing every-day tasks easier – natural light provides even, gentle light throughout the home;
improved mental health, in particular in regions of the world with dark winter months.


At My Modern Home each of our modern house plans carefully plans the use of windows to bathe our interiors in natural light and create connection to the outdoors.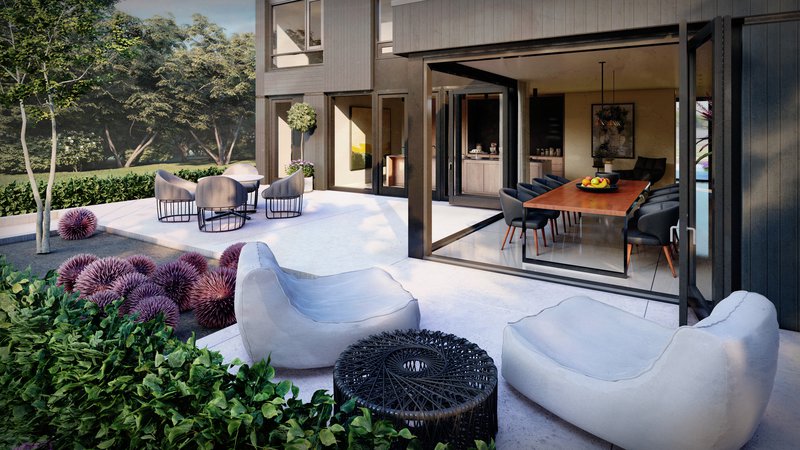 2.
Connection to the Outdoors
Speaking of which…another benefit of modern house plans is a great connection to the outdoors.

Modern house plans employ a number of strategies to create meaningful connections to nature and the outdoors (even indoors!) including:


including expansive windows throughout the home;
using natural materials such as stone and wood throughout the home;
bringing the outside in by seamlessly using the same materials in interior and exterior spaces of the home; and
carefully considering the natural environment in which the home is situated.


Connection to outdoor spaces surrounding your home and the natural environment adjacent to your home and lot provides a number of benefits such as:


making your home feel larger – use outdoor spaces to extend indoor rooms, or to create additional rooms for your home;
improved emotional regulation and even improved memory and cognitive function through connecting to nature;
improved resale value for your home, as connection to the outdoors and functional outdoor spaces are highly desired by homeowners.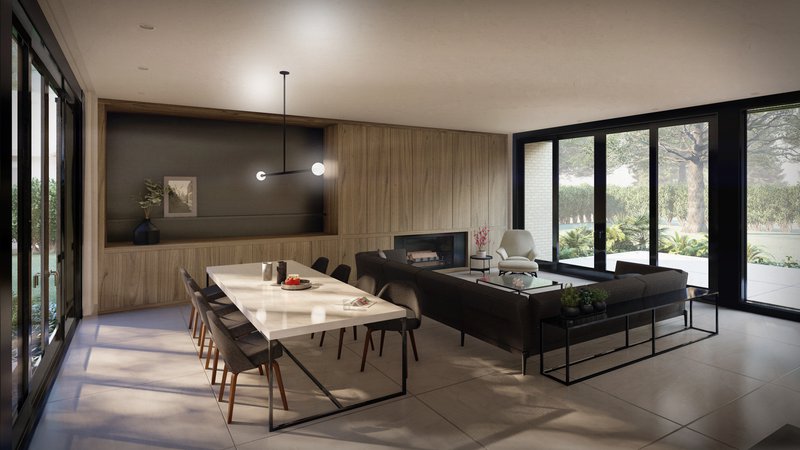 3.
Efficient Home Design
Efficient home design was one of the founding principles of modern design. Modern house plans that follow the principles of modernism and modernist home design are extremely efficient floor plans. Modern homes pack a lot of awesome into a small floor plan.

With a strong trend towards smaller homes, an efficient floor plan is a huge plus that modern house plans can offer to consumers. Even if you plan to build a large modern home, inefficient and ineffective spaces benefit no one.

The best modern homes employ strategies to create strong spatial and organizational relationships within and between spaces in your home. They take full advantage of all a home's square footage to the utmost. Rooms and hallways that flow into each other, creating houses that both feel and function larger than many bigger homes constructed today.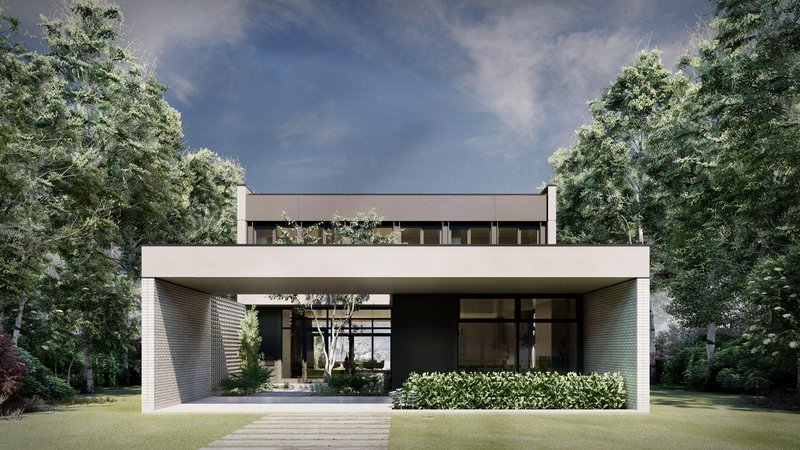 4.
Sustainable Home Design
Modern house plans naturally lend themselves to creating sustainable home designs – both intrinsically through the design of the modern house plan itself, but also through material choices.

Modern house plans themselves can be designed with sustainability in mind. For example, modern courtyard homes use passive means to expel unwanted heat and the building form itself can shade internal windows further reducing solar heat gain. Large overhangs and cantilevers can also be used to shade large windows from solar heat gain.

Modern house plans lend themselves well to the use of natural building materials such as stone and wood – both on the interior and exterior of the home. The use of natural materials – and in particular renewable natural materials – is very well suited to modern home interior design, modern architecture, and even modern décor.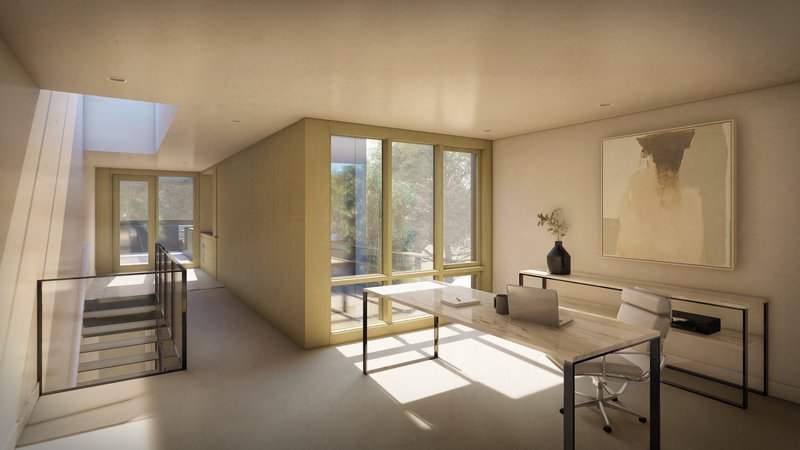 5.
Flexible House Plans
Modern house plans that follow the principles of modernism and modernist design are some of the most flexible house plans available. A flexible modern house plan allows for a broader spectrum of use for each of its spaces, and considers how spaces relate to each other to maximize their potential.

Modern house plans tend to be flexible house plans by considering the following principles:


Making all spaces great spaces – mindful design and incorporating large windows in each room means no space is left behind;
Ensuring secondary rooms all have windows and have access to full washrooms to increase use and functionality;
Ensuring spaces accommodate different functions day to day and also over time as your needs change;
Using an open floor plan so that rooms feel and function larger than their actual square-footage.




Modern House Plans Today
As you can see, there are many benefits of modern house plans today, and this article is just the tip of the iceberg.

If you are curious about learning more about modern home plans we invite you to check out our other articles or explore our selection of modern home plans available for purchase today.