Not only can high housing costs be a challenge, it is also important for homeowners to balance needs and preferences of today, with the long-term value of their home. Afterall, our homes are often one of the largest investments we will make!
Luckily, there are some strategies that can help you overcome high housing costs, create a good long-term investment, and achieve your ideal modern home design - in spite of high housing costs! Here are some ideas to consider:



1. Location, Location, Location
---
One of the main factors that affect housing prices is location. Depending on the demand and supply of the local market, some areas may have higher or lower prices than others.
If you are willing to explore different neighborhoods or regions, you may find more affordable options that still offer the amenities and lifestyle that you are after.
For example, you may consider moving to a smaller town or city that has lower living costs, but still has access to good schools, health care, and recreation facilities. This could allow you to afford a larger property constructing your new modern home design while still overcoming high housing costs.
You may also consider buying or building a new modern home in an emerging or developing area in your city that has potential for future growth and appreciation. It can be exciting to watch your neighborhood transform over a period of a few years.
If you like a bohemian or progressive vibe, these neighborhoods can be an especially great fit, often attracting exciting independent restaurants, cafes, galleries and retail shops.
Local governments also often invest in upgrading parks, pathways, playgrounds, schools, community associations, and other amenities in these up-and-coming neighborhoods, which can increase your property value over time without adding to any of your housing costs.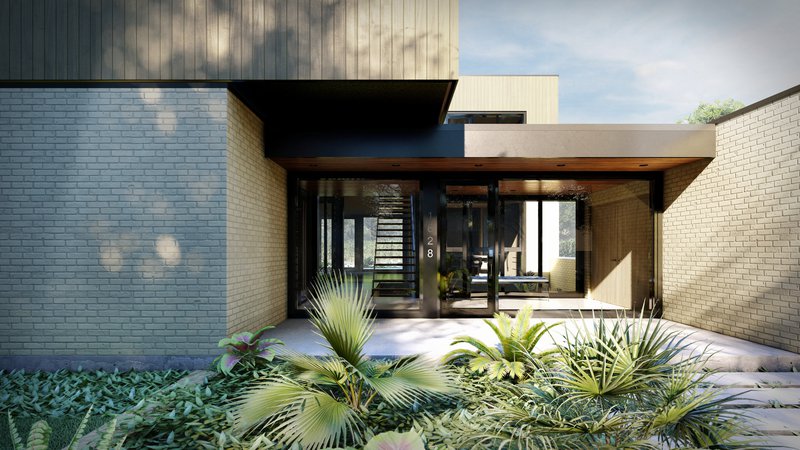 2. Design Matters
---
We may be stating the obvious here, but another factor that can create high housing costs and impact the long-term value is the design of your home.
Depending on your taste and budget, you may have to compromise on some aspects of your ideal home, such as size, layout, features, or finishes. At My Modern Home, whether you are buying an already-constructed home or planning to build a new modern home plan we always recommend starting with a design brief.
A design brief is a document that describes your background information, space needs, specific requirements for your home (such as number of bedrooms or a barrier-free design) and aspects that are especially important to you when you picture living in your new home.
Starting with a design brief will help you prioritize your needs to avoid unnecessary spending, and avoid costly floor plan mistakes, thereby helping to overcome high housing costs.


Pro Tip: Starting with a design brief will help you set your budget and prioritize space and design aspects - before you start shopping!


Being smart and frugal doesn't mean that you'll have to settle for a poorly designed or constructed home. You can still build a beautiful, well-designed modern home plan that meets your functional and aesthetic needs by being flexible and smart with your design choices.
For example, you may consider buying a small modern home plan that has an open floor plan, high ceilings, large windows, and smart storage solutions to create a spacious and comfortable feel.
At My Modern Home, we also always recommend that you prioritize aspects of your home design that are difficult and costly to upgrade in the future (such as windows, flooring, and your kitchen) over elements that can easily be upgraded or changed in the future (such as lighting, hardware, and furnishings) when you have some extra cash or when interest rates go down.



3. Do your research and work with professionals
---
Buying or building a new modern home is one of the biggest financial decisions that you will make, so it is important to do your research and work with design professionals and other licensed professionals who can guide you through the process.
When choosing a property, it's a good idea to work with a licensed real estate agent who has knowledge of the local market, can negotiate on your behalf, and can handle the legal and administrative aspects of the transaction.
If purchasing an existing home, you should also work with a licensed home inspector who can assess the condition and quality of the home before you buy it.



4. Look for incentives and programs that can help you save money
---
Building a home can be expensive, but depending on where you plan to build your local, regional, or national government may have incentives or programs that can help you overcome high housing costs.
Depending on where you live and what type of home you build, you may be eligible for various grants, rebates, tax credits, or discounts that can reduce your upfront or ongoing costs.
For example:
US residents can consider the Inflation Reduction Act, which offers up to $14,000 in rebates and tax credits to help people make their homes more energy efficient.
Canadian residents can take advantage of the Build Green Incentives and Rebates which are available from provincial and territorial governments.



5. Consider Multi-Generational Living
---
If you are looking for a well-designed and well-constructed home that is also affordable, you may want to consider alternative living arrangements that fits your family's needs but also provides some relief from high-housing costs.
Some families may discover that a multi-generational home plan would not only provide a means to overcome high housing costs, but also have some other awesome benefits, including more family connection, better mental health (especially for seniors!), and a solution to caregiving needs (for children or elderly family members).
A great multi-generational home plan will be sure to consider the unique needs of a specific multi-generational household and will use smart design strategies to help overcome some of the potential downsides of a multi-generational home (such as lack of privacy).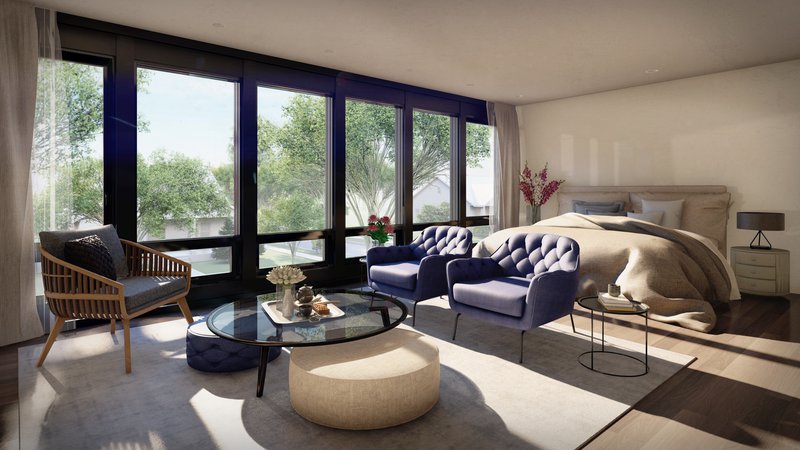 6. Generate Rental Income
---
Another clever and creative way to overcome high housing costs is to add a secondary suite or ancillary dwelling unit to your property that can generate rental income. A secondary suite or ancillary dwelling unit may also add significantly to your property value, depending on local market conditions.
A secondary suite is a self-contained residence, located within a main residence (often in the basement, but in some regions more commonly on a top floor). An ancillary dwelling unit is a self-contained residence that is detached from the main residence. This includes garage suites, garden suites, and laneway homes.
Not only can secondary suites and ancillary dwelling units help overcome high housing costs by generating rental income and adding to property value, they can also provide more private and independent housing for aging parents, adult children, or other family members.
We recommend that you work with a design professional to understand the requirements to build a secondary suite or ancillary residence in your neighborhood. Although there is definitely a trend in many cities to allow secondary and ancillary suites in more neighborhoods to help overcome high housing costs and housing shortages, this isn't the case universally. Your local government or Housing Association may restrict the construction of these types of units. A qualified designer will also be able to help you understand local rules and bylaws, obtain development and building permits, and make sure that your suite design gets you the most bang for your buck.



7. Double Up
---
This solution to overcoming high housing costs won't be for everyone, but if you have the drive to potentially turn your modern home building journey into a cash-generating possibility and the time to wait for your plans to come to fruition - it might be the option for you!
If market conditions are right in your local area, think about overcoming high housing costs by purchasing a larger lot and subdividing the lot to build two homes or zoning the property to construct a semi-detached residence.
You can either keep both residences for a revenue property, or reduce your monthly housing costs by selling the second property and applying the revenue to the mortgage for your remaining home.
In order to execute this bold and creative strategy, you'll want to work with a licensed realtor who can help you select a property that is not only appropriately zoned but that will help you maximize your profit margin when you sell or rent out your second property. You will also want to either purchase a pre-designed home plan or work with a professional designer to get a great modern home plan for your build and to help you understand local by-laws and building requirements. Finally, you'll need to work with a builder who can execute construction of your project.
At My Modern Home, we've worked with several clients to customize one of our home plans for a semi-detached construction to help them execute this exact strategy and overcome high housing costs!




8. Build a forever home to benefit from long-term property value increases
---
A final strategy to overcome high housing costs is to build a forever home -one you'll love to call home for decades, not years.
Building a forever home can help you save money in the long run by avoiding future moving and transaction costs. A forever home can help you have relatively lower mortgage payments over your lifetime, and allow you to take advantage of your home's appreciation over time.
Building a forever home requires some careful planning and consideration of your current and future needs. Working with a design professional can help you ensure that your modern home design will accommodate different stages of life.
If you are aiming to design and build a forever home, it's even more important to complete a well-considered design brief before engaging a professional to help you realize your dream.
In addition to your design brief, you'll want to ensure that your modern home design:
meets the fundamentals of a timeless home design
is a flexible home design, meaning that it will be able to accommodate many stages of life
is future proofed. Anticipate your needs years down the road and design your home accordingly. For example, consider making your home accessible for mobility aids and choose durable and low-maintenance materials.